August 3, 2023 / edX
edX Launches Artificial Intelligence Boot Camp with Leading Universities Across the U.S.
Innovative online program will help meet surging demand for AI talent by preparing learners for entry-level roles requiring AI skills
LANHAM, Md. – August 3, 2023 – edX, a leading global online learning platform from 2U, Inc. (Nasdaq: TWOU), today announced the launch of a new Artificial Intelligence Boot Camp in partnership with leading universities nationwide. The intensive online program is designed for learners with little to no prior technical training who want to rapidly build the skills needed for an entry-level technical role requiring AI skills.
Classes will begin in fall 2023, with Michigan State University, University of Denver, The Ohio State University College of Engineering, and Southern Methodist University welcoming their first cohorts in September, and Columbia University's Fu Foundation School of Engineering and Applied Science, University of Utah, and University of North Carolina at Charlotte welcoming their first cohorts in November. Enrollment for the September start date is now open at edX.org.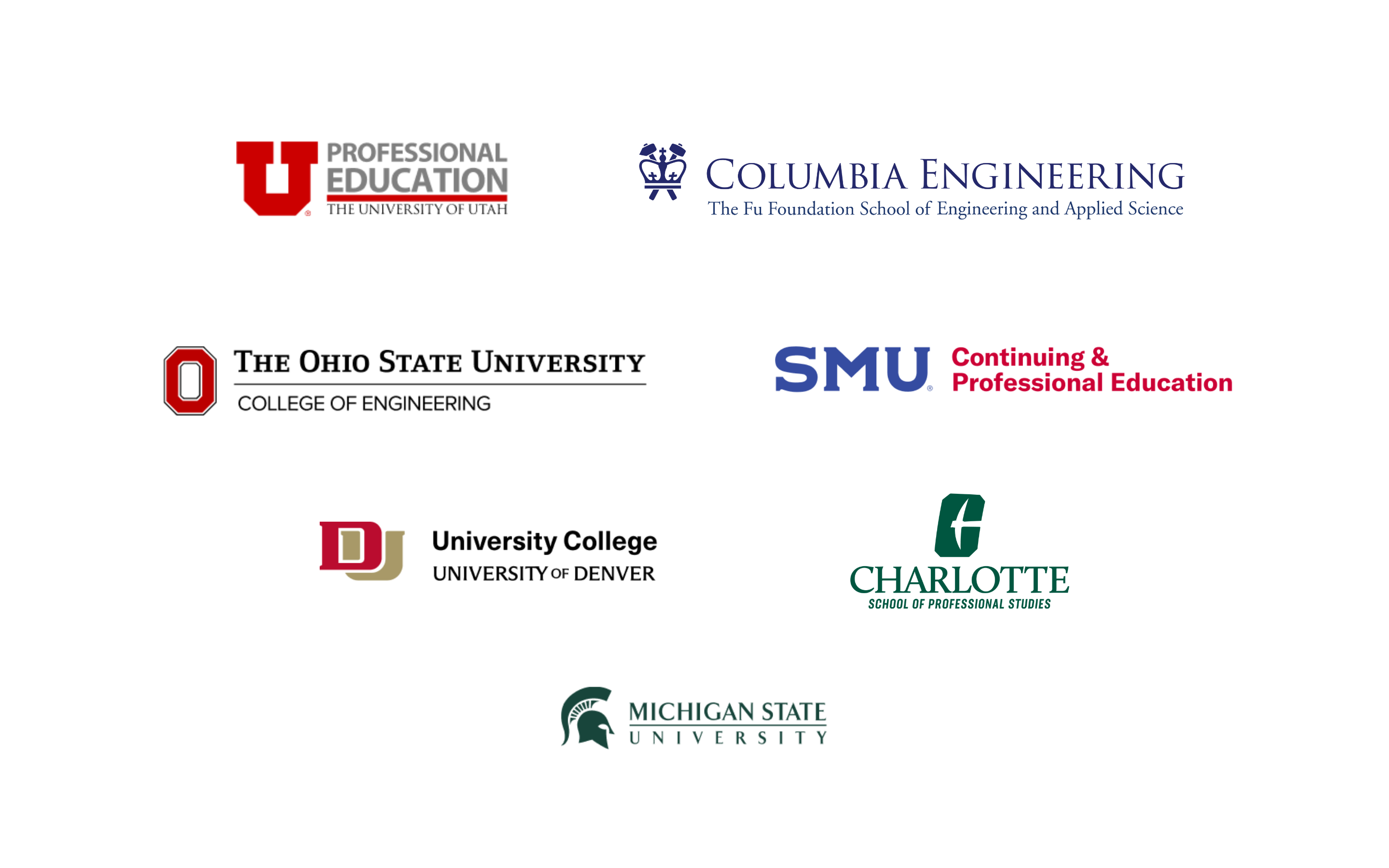 The part-time, 24-week boot camp program is designed to educate early to mid-career professionals in practical and technical skills across data science, machine learning, and AI. Informed by real-time industry needs, the program curriculum covers marketable technologies and foundational concepts including Python, unsupervised and supervised machine learning, transformers, natural language processing, AI applications, time series forecasting, and AI and data ethics. The Artificial Intelligence Boot Camp with edX is guided by seasoned industry practitioners with the support of on-demand tutors and is designed to ensure graduates emerge with the dynamic, in-demand skills to succeed in today's rapidly changing tech landscape.

"Every individual, irrespective of their profession or trade, stands to benefit from a fundamental understanding of AI–it is now a requisite literacy in our times," said Anant Agarwal, Founder of edX, Chief Platform Officer at 2U, and former director of CSAIL, MIT's Computer Science and Artificial Intelligence Laboratory. "The Artificial Intelligence Boot Camp with edX will help equip more people with the AI knowledge and skills necessary to augment their capabilities and ensure they're harnessing the myriad opportunities unfolding in this fascinating and rapidly shifting technology."
edX recently commissioned a survey of technical hiring managers and learners from across the U.S. It found that while hiring managers surveyed expect close to half (42%) of all job candidates hired in the next five years will need AI skills, they believe less than 20% currently have these skills. The survey also revealed strong demand for AI training, with 82% of learners surveyed saying they've researched AI-related higher education programs in the last six months. At the same time, there has been a surge in interest in AI-related programs on edX, as evidenced by an 80% increase in searches for 'artificial intelligence' on the platform in the first six months of 2023.
"We have leveraged the edX platform through our partnership with 2U in developing innovative and affordable educational programs that serve the evolving needs of learners and employers," said Michael J. Robertson, Assistant Provost for Global, Online & Continuing Education at SMU. "By broadening our partnership to include the Artificial Intelligence Boot Camp, we're helping equip individuals in Dallas and beyond with the tools to navigate and shape this new era of AI innovation while creating meaningful and rewarding careers pathways."
edX and its partners continue to invest in high-quality, cutting-edge AI content. In addition to the Artificial Intelligence Boot Camp program, learners can access a dozen Machine Learning and AI MicroBootCamps™ and five ChatGPT open courses available on edX.org. The open courses, which are free to audit, include Prompt Engineering Advanced ChatGPT, and ChatGPT for education, business, healthcare, and tech/coding/data.
The Artificial Intelligence Boot Camp adds to edX's portfolio of boot camp programs in coding, data science, cybersecurity, UX/UI, and fintech. As one of the world's largest developers of technology talent, edX has supported more than 70,000 boot camp graduates globally with the skills, knowledge, and career resources to achieve their goals. According to a 2U-Gallup survey, boot camp graduates surveyed reported being nearly four times happier with their jobs after graduation from the boot camp, and over 86% reported achieving a positive outcome.
For more information and to enroll in courses, visit www.edx.org/boot-camps.
About edX
edX is the global online learning platform that fuels the world's ambition. edX was developed in 2012 by Harvard and MIT to make the world's best education available to everyone. Today, as a part of 2U, Inc. (Nasdaq: TWOU), edX connects over 81 million people with online learning to meet every professional moment. Together with top-ranked universities and organizations at the forefront of their fields, edX offers thousands of job-relevant programs across nearly every career discipline, from artificial intelligence and robotics to sustainability and public health. Find online courses, certificates, boot camps, and degrees that fuel your ambition at edx.org.
Contact
Email: press@edx.org